About Brian Young Construction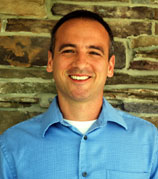 With more than 20 years experience, Brian Young, has long had a strong interest in carpentry and building. Brian began his education in carpentry and masonry from the Bucks County Technical School in 1989. Building on his experience in residential remodeling projects, Brian began working in the industry as a finished carpenter. His innate attention to detail served him well while working on cabinet, door and stair construction and he quickly realized the importance of meeting daily quotas without sacrificing quality.
Three years later, Brian began working as a residential finish carpenter for a local homebuilder. At a young age, Brian served as foreman of an eight-person crew and assisted homeowners with final closing inspections. In addition, he was responsible for the coordination of all finish carpentry. In 1995, Brian obtained his Pennsylvania State License as a General Contractor and founded his own company, "Brian Young General Contractor, Incorporated."
Bringing his years of knowledge and experience in all aspects of the trade industry, Brian's company has been providing custom home building and remodeling for 21 years. Brian enjoys working one-on-one with his customers ― something big contracting companies can't promise or deliver. In fact, it's his dedication to service and meeting the design desires of customers is what he and his team does best. It's easy to see how Brian's passion, dedication and approachability are what set him apart and make him a leader in the industry.